Beware of swapping your domestic obligations with your former spouse.  Substituting debts or replacing property that was originally the former spouse's obligation or asset can bring about unforeseen consequences.
Example:  The former wife was awarded the marital home, and the former husband was required to pay the mortgage until satisfied.  His business began to falter and he could not continue paying the mortgage.  In order to assist him, the former wife agreed to let him use the home as collateral for a new loan, which both parties signed.  In the former husband's bankruptcy case, his obligation to the former wife was discharged (wiped out) because the new loan constituted a new debt that was not covered by or arising out of the parties' marital dissolution agreement or divorce decree.  So the former wife's choices are now to remain responsible for the debts of which the home is collateral or to discuss filing her own bankruptcy.
Please consult with a bankrupt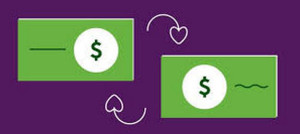 cy attorney to discuss options to do to deal with debts that are overtaking you for whatever reason. And especially – never, never, never put your home up for collateral to deal with other debts without consulting with a bankruptcy attorney first.  It may seem backwards but there is nobody better to consult with on how to deal with debt (and to try to avoid bankruptcy) than a bankruptcy attorney.  Seeking advice early is the key. In the above example, a lot of heart ache, a home, and possibly even a business could have been spared if this advice had been followed.