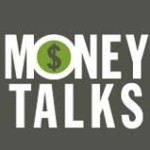 Air Date: 7/10/12
To listen to the program, click here and search all episodes.
Attorney, Frank Coxwell explains how you should handle foreclosure. Nancy & Chris answer personal finance questions!
I had the privilege of being invited back as a guest to the Mississippi Public Broadcasting (MPB) show – Money Talks – on July 10, 2012.  We spent an hour discussing the foreclosure process, what mortgage companies and mortgage servicers are really doing, and taking calls/emails from listeners.  It was a great show – the phone lit up on this topic which is no surprise as so many Mississippians are among those facing foreclosure.  Be sure to catch their show every Tuesday at 9:00am on MPB Think Radio – you'll learn a lot on a variety of financial topics!  Also – save this link to their home page as a favorite.   Thank you Kevin, Chris, and Nancy!  See you again soon!