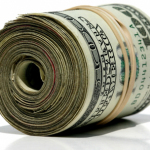 Payday loans are also referred to as cash advance loans, delayed deposit loans and deferred presentment loans.  In a payday loan, a borrower writes a check to a lender in exchange for a short-term cash loan.  The lender does not cash the check until the borrower's next payday, up to 30 days.
The lender will require you to sign an agreement disclosing the amount of money you have requested, the Annual Percentage Rate (APR) as well as other related information.  The lender will also require you to give them a personal check with an amount that reflects the loan plus the fee.  The agreement may authorize the lender to automatically withdraw the funds from your bank account.  You may redeem the check on or before the due date, which can be up to 30 days, if not, your check may be deposited or the loan amount will be automatically withdrawn from your account on the due date.
Warning:  You are responsible for evaluating whether a payday loan is right for you. Payday loans are not intended to meet your long-term financial needs.  The long-term use of payday loans may cause severe financial hardship.