If you are in a chapter 13 bankruptcy and are paying for an older vehicle, sometimes the vehicle (or one of them) that you are paying for just isn't worth keeping anymore. It may have completely stopped running or require repairs to continue running that are more expensive than the vehicle is even worth.  You have options.  You may be able to drop it from your bankruptcy case, lower your bankruptcy payment, and walk away from the vehicle that is no longer worth keeping.
1. Send me an em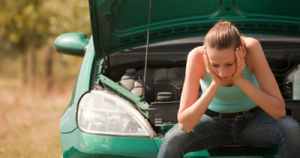 ail or fax telling me you want to surrender the vehicle and drop it from the chapter 13 plan, and tell me which vehicle.
2. I will file a motion with the court to modify your plan and to remove the vehicle from your plan and reduce the monthly payment. This will take thirty days (30) from the date the motion is filed.
3. Once the court approves the modification the trustee will send a new wage order to you and your employer reducing the monthly bankruptcy payment.
If the vehicle was the only thing you were paying for in the bankruptcy, you should think about whether or not you should even stay in the chapter 13 bankruptcy. Again, you have options.  A chapter 7 could be filed and all of your other debts could be wiped out, including the debt on the vehicle, and you can move on without having to complete the entire 3-5 yr chapter 13 plan.  If you are in this situation, let's discuss all the options available to help you with your specific situation.