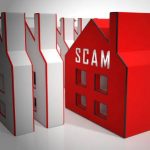 Beware of scams dealing with emergency rental assistance! Scammers are coming out of the woodwork with all the various federal relief programs being implemented across the country. They are excellent at disguising their programs to look 100% legitimate.  If you receive and email, text, call, or social media message from someone claiming to be a part of the government, chances are this is a scam.  Same thing if you are asked for cash, gift cards, wire transfers, cryptocurrency or similar forms of payment to help you get the rental assistance they say they are willing to provide – chances are this is a scam.  For trustworthy information, ALWAYS go to the source directly and visit the government or official websites.
To get rental assistance, renters must apply to a state or local rental assistance program. Click here to visit this website to find rental assistance programs in your area. This is the direct link to the Consumer Financial Protection Bureau.  You can also go here and log a complaint. If you have been solicited by scammers – report them! Help shut them down.
The Federal Trade Commission issued a warning about rental assistance scammers recently. It's a shame that there are people out there that take advantage of others that are in a desperate situation. There are legitimate organizations out there that can help – you just have to be so careful about who you deal with.
Do your research – you contact the organization
Search the name of the organization and see what people are saying about them
Look for local programs
Check with your local court system for more details about the eviction process – know your rights
If you spot a rental scam – tell the FTC at ReportFraud.ftc.gov
How do you spot a government imposter?  For one, they call you! or text you or email – they reach out to find you! They usually claim to have your information and ask you to tell them what your social security number is or your date of birth so they can verify you! Of all the nerve, right?! But this trick works so much more than you would believe.  They sound official, they talk the lingo, they will always want some type of payment from you for something, making you think that they will give you so much more in return. Even if your caller ID says it is a government number, that can be easily faked.
Scammers are quite fond of sending out emails that look as if they are from the Federal Trade Commission, the IRS, the Social Security Administration, Medicare, etc.  It is often said that imitation is the most sincere form of flattery, but it's not flattering at all when its intention is to scam the unsuspecting and undeserving to steal their money.  There is one such site that calls itself the US Trading Commission.  Many sites like this claim that if you click here and enter a few things – they will send you cash. Not. You may also get a horrible malware download in the process of them taking your money so they can continue to haunt you on down the road.
Just be careful.  Again – there are SO MANY good programs and organizations out there that can help – just be sure YOU find THEM and fully check them out before going all in.