Frank Coxwell explains bankruptcy chapters & how to recover from bankruptcy.
To listen to the program, click here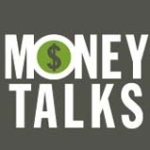 I joined the Mississippi Public Broadcasting (MPB) show – Money Talks – on June 18, 2013 to discuss the topic of bankruptcy, what the different chapters have to offer consumers, and how to recover from filing bankruptcy.  We covered a lot of really good information and were able to take a lot of calls from listeners with great questions.  If you are contemplating bankruptcy or even just interested in what it has to offer, I highly recommend you click above and listen to our discussion.