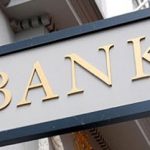 Banks do unexpected things when one of their customers files bankruptcy. Nothing they do is to help you. Even if you think your bank is the greatest, there may be reasons to change banks before you file your bankruptcy case.
They May Take the Money in Your Account.
Your bank owes you the money that is in your account. But if you owe them money on a personal loan or a car loan, they have the right to take the money in your account to pay themselves what you owe them.  This is called a set off, or an offset.  While your bank can do this at any time, based upon the loan documents, the notice of bankruptcy is what will set this off.  All of a sudden, you can't get to the money in your account. Your money is the bank's money.